Alamogordo
After hundreds of miles of flatness driving toward mountains which seemed never to get closer, I finally topped a ridge and the world opened up before me.
"Go West, Young Man"
Living in Florida was great, but I'd acquired a motion picture cameraman designation in the Navy and had dreams of adding an ASC (American Society of Cinematographers) to my name. The Beach Boys were at the top and yeah, I thought I could learn to surf.
The Journey
Wherein I receive an offer for a job for which I'd forgotten I'd applied. Dynalectron? Never heard of it. Alamogordo? Yeah - something about an atomic bomb. Ok - why not?
Home on the Range
Roaming the Desert in Search of Balloons, Missiles, and the Occasional Road Runner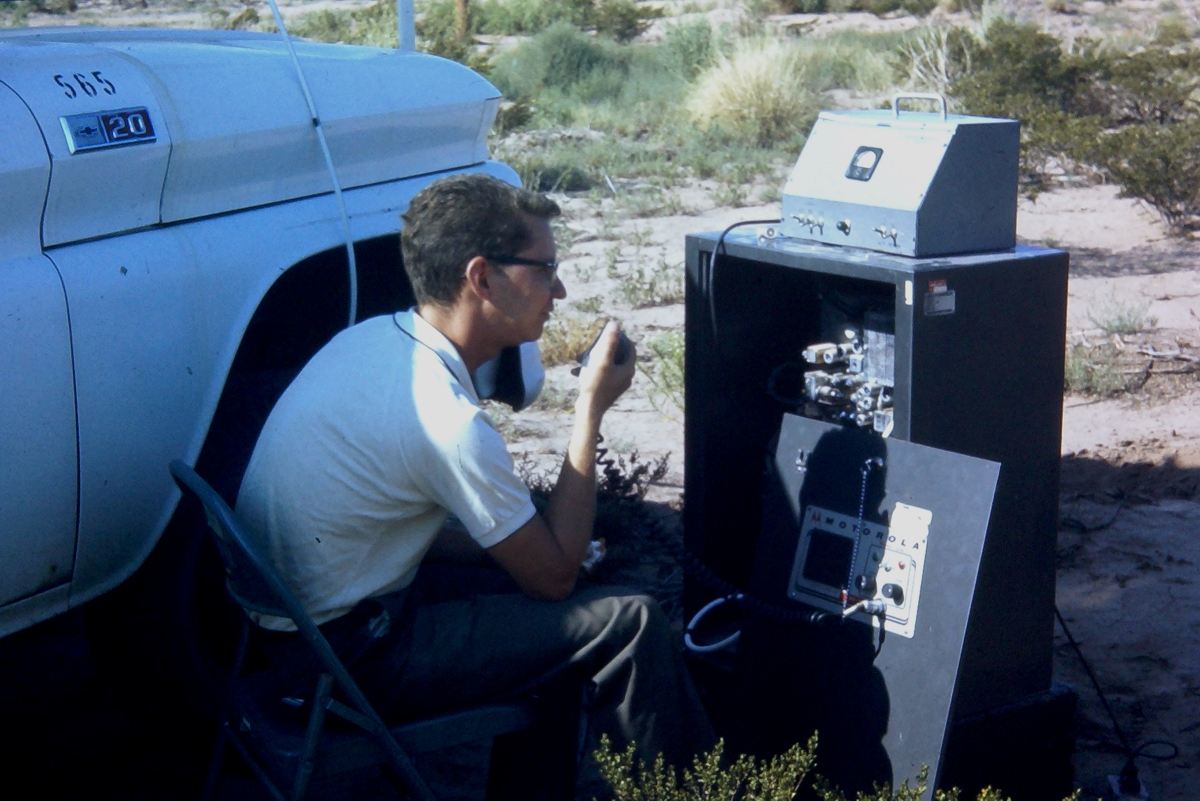 What am I doing here? Calling for help?